These 5 girls were chosen as Elaine Gates senior models for the class of 2019! These girls are just as beautiful on the inside as they are on the outside! Their positive outlooks and outgoing personalities were a joy to work with! So excited to see where this next chapter takes them! Read about them below!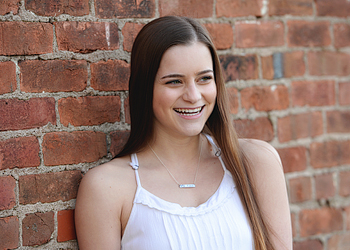 Lauren Tribeck from Trinity High School is planning to continue her academic career at Penn State! Because of her love and dedication for THON at Trinity, it is no surprise that this sweet girl is a future Nittany Lion! She is excited to share in all the "lasts" of high school with her best friends and will miss her hometown as she moves somewhere totally new next year! Lauren is also a dancer which explains the energy and passion she spreads! When asked about her senior picture experience, Lauren said "I loved being able to express myself and be able to show who I am throughout the pictures. The best part about being a senior model is being able to gain confidence in myself." Wishing Lauren an enjoyable senior year!
Senior Model, Sophia Morrison, from Mechanicsburg Area Senior High School is committed to West Chester to play field hockey! This is so exciting and I can tell how much she loves her sport! Entering her senior year, Sophia is most excited for her final season with her Mechanicsburg field hockey team. Sophia's favorite places to shop are American Eagle and Lululemon! This sporty girl loves country music and her favorite artist is Thomas Rhett – "He's the best"! When I asked Sophia her favorite quote, she replied "Don't stress the could haves, if it should have it would have" and I think this is a great message for all incoming seniors! Senior year is for having fun and cherishing this sweet time with your friends and family. Good luck to Sophia in her senior year and field hockey career!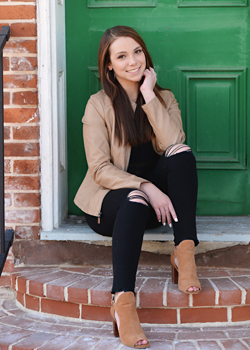 Emma Olofson is planning to spend her college years at the University of Delaware – Go Blue Hens! As she moves on to college next fall, Emma explained that she will miss her friends and all of the memories made in high school. She is excited to hold that senior status and partake in activities at Cumberland Valley such as prom and the senior paint slide! Emma has great style and described her looks as "preppy college girl during the school year and boho chic in the summer". Emma radiates positivity and proved this infront of the camera. Wishing Emma a fabulous senior year!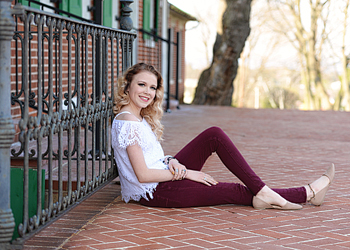 Senior Model, Vanessa Stouffer, from Cumberland Valley is still deciding on which school she will be attending next fall! So excited to see where this next year takes her! When asked what she will miss most about high school, Vanessa explained that she will miss constantly being around her friends and being able to grow closer with people from her class. This friendly and outgoing girl categorized her style as original and always accessorizing with a smile! Vanessa's favorite part about her senior picture experience was visiting all of the cute places and how "easy and fun" it was! Have a great senior year, Vanessa!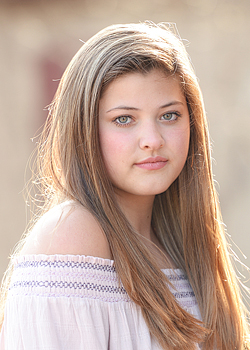 Chloe Georgiana is also a field hockey star! She attends Cumberland Valley High School and is committed to play at Mansfield University! When asked what she will miss most about high school, Chloe said that she will miss seeing her friends every day and going to the sporting events at CV! She enjoys meeting new people and I know her bubbly personality will do wonders for her as she moves on to a new place! Her style is described as athletic and sporty, which makes sense for this dedicated player! Good luck to Chloe in her college field hockey career!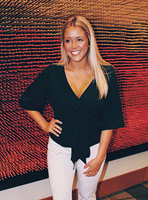 ~Jordan Haas
Marketing & Social Media