5 Summer Fashion Trends You Don't want to miss out on!
Forever 21 Smocked Strapless Jumpsuit                                                Forever 21 Striped Halter Palazzo Jumpsuit
Jumpsuits are by far my favorite summer trend!! You can dress them up with cute accessories like jewelry, a trendy straw hat, and wedges, or you can dress them down with an updo, jacket, and sandals. Jumpsuits give you the best of both worlds because they are so comfy but also super stylish!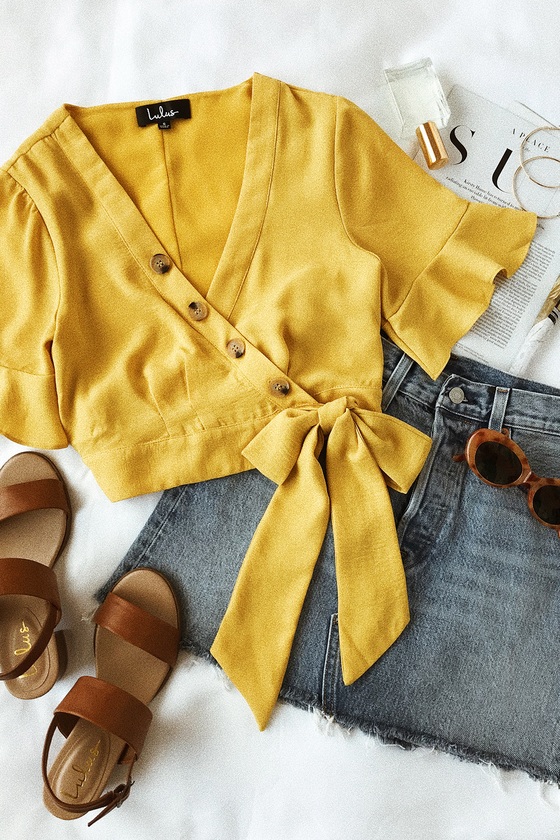 Lulus Envie Mustard Yellow Wrap Crop Top
I LOVE this simple chic outfit from Lulus!! Yellow is the color of the summer, it radiates bright and happy vibes all around! The top could be worn with a denim skirt, jeans, flowy shorts, or even a maxi skirt. Don't forget to spice it up with some accessories as well, the sandals and glasses in the picture add the perfect touch! This would be a great outfit for senior portraits because it would stand out perfectly against any background.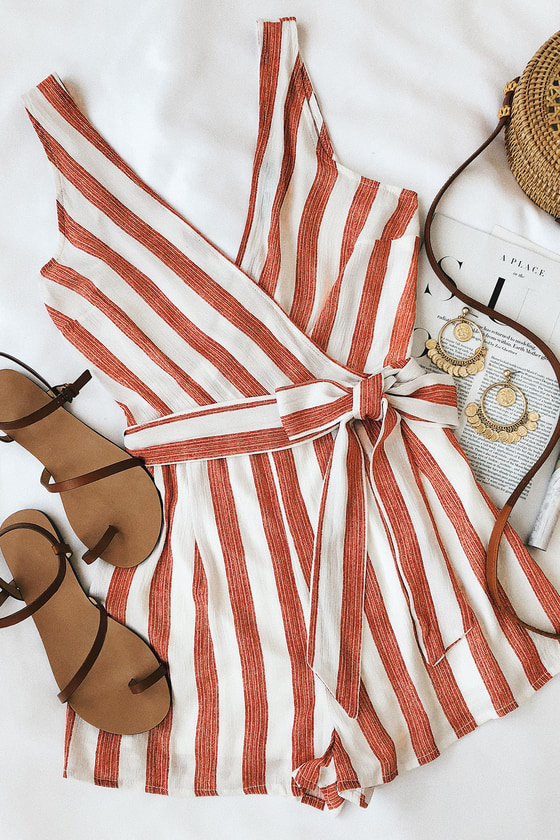 Lulus Pier Pressure Red and White Striped Romper
Stripes and wrap dresses/rompers are another huge summer trend!! This romper will catch everyone's eye with it's unique style and would be perfect for any occasion! You could wear simple sandals or trendy wedges depending on the event and either would look great. It would also look stunning with some cute jewelry and a purse in hand!
                        Zaful Striped Wrap Cami Top With Shorts
Two-piece outfits are super in right now and there is no question why! This one in particular really caught my attention because it combines some of my favorite summer trends into one outfit (yellow, stripes, and wrap top). This would be the perfect outfit for a day at the beach, a picnic, day out in the city, and of course a photoshoot!!
Peyton Light-Wash Denim Overalls
Overalls are one of summer's favorite trends!! There is so much you can do to style the perfect look with a pair of overalls. They give off a casual cute vibe and can be worn for many different occasions like a summer concert, a fair, and pretty much any outdoor event! You can wear a variety of different shirts underneath your overalls and just about anything will flow perfectly.
~ Happy Shopping
Jenna Iorfida
Bloomsburg University of Pennsylvania
jli45374@huskies.bloomu.edu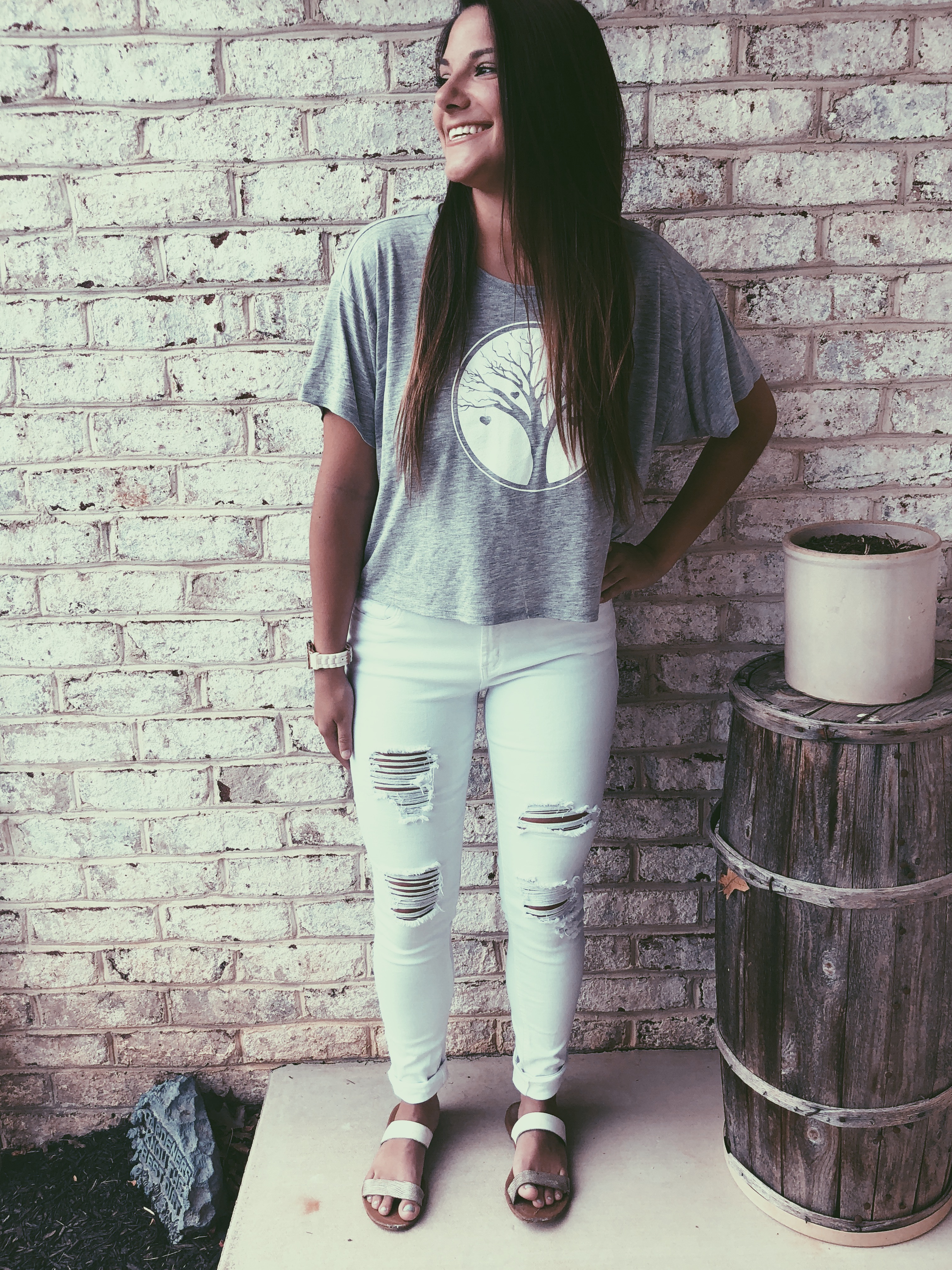 07.06.18