Central PA Gems Everyone Should Visit This Summer!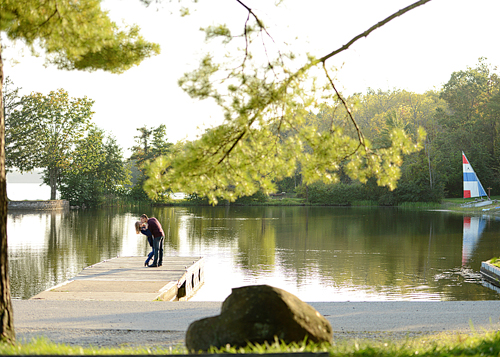 Summertime: a time when the sun stays up for longer, the weather stays hot and I inevitably get the world's worst sunburn.  With summer comes a lot of great things though like BBQ's, pool openings, and my absolute favorite, summer trips. For me, trips are all about the experience, not just the distance. Here are my top five spots to visit this summer in Central PA!
City Island, Harrisburg
Can you really say you're from Central PA and admit you have never been to City Island? It's a landmark for our area, but it's for sure one of the best! There is so much to do on the island including baseball games, fireworks, putt putt and occasionally a 5k race running through! If you are looking for something to do, look no further than the middle of the river to this lively island.
Paulus Farm Market Farm Park, Mechanicsburg
This is one of my secret little gems I only discovered a few years ago. If you ever have a desire to see farm animals like goats, llamas, and many more, this is the place for you. These animals are very friendly and are always ready to take a selfie. They always put a smile on my face and I'm sure they will for you too!
Wildwood Park, Harrisburg
Located right between suburban and urban Harrisburg, Wildwood Park is a haven for many species of plants and animals and is one of the most beautiful places. The park has many rambling trails around the lake that guides you around wildlife in its natural setting. The paths were made into boardwalks, making this the perfect spot to bring everyone in your family. It is also a great place to bring your camera for some amazing pictures!
Haars Drive-In Theater, Dillsburg
For 66 years, Haar's Drive-In has been a right of passage for many Central Pennsylvanians. Unlike other theaters, the Drive-In is an experience beyond the movie. In order to get a spot, you must get to the lot early. After you get a spot is when to fun begins. Don't be afraid to bring something fun for everyone to do before it gets dark. Trust me, this place is worth a visit.
Mt. Gretna Lake & Beach, Mt. Gretna
Summer days are best spent on the beach. Luckily we have Mt. Gretna close by! With eight acres of beach, there is plenty of spots for you to spend a sunny day on the water. This lake has all the amenities one could want plus more. With Kayak rentals available as well as multiple water attractions, this beach is boats full of fun – literally.  
I am always looking for places to go on my next road trip. I want to hear what your favorite travel destinations are- both local and far. Feel free to reach out to me!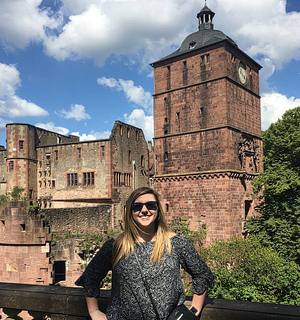 ~Morgan Cunningham
Marketing and Social Media
07.02.18