Biggest Wedding Trends of 2018
Weddings are arguably one of the most important days in a couple's life. Traditions are followed, however every couple's celebration is a little different. Every year, there are new and growing trends in weddings. Here are 2018's biggest wedding trends.
Fun Invitations:
Right off the bat, guests are noticing one of the largest trends this year in weddings: bold wedding invitations. These invites are moving away from the classic white paper and moving towards cursive print with floral designs that are full of color. They generally are a hint to the mood of the upcoming wedding.
Warming of the Rings:
One of the newest things Elaine has been seeing at weddings has been warming of the rings. This is where the couple passes the rings around in a bag and asks all guests to hold them and say a prayer over them during the ceremony.
Return to Formality:
According to Wedding Wire, more couples are hosting "uber-elegant" events with clean florals, classic tuxedos, and a little bit of sparkle. However, with this trend, it does not bring a stuffy feeling with it. It is still to remain fun and full of life.
Asking for Cash:
While this was once a major taboo thing to even bring up, asking for cash is becoming more and more common. Couples will ask for cash through experiences and their guests can purchase the experience (travel, towards the mortgage on a new house, or towards the wedding itself) online through many different websites.
Brunch Weddings:
What a fun trend! This is a great trend for those looking to have a wedding on a weekend, yet achieve a lavish event at a lower price point. Plus, who doesn't want to dance with delicious breakfast food and mimosas in hand?
Personalized Elements:
This trend comes in many different forms. Some couples place their monogram on various items during the reception, some create a Snapchat filter or Instagram hashtag for guests to use, or even make a special drink just for their big day.
Unplugged Ceremony:
I think this trend is genius. An unplugged ceremony is one where the couple asks their guests not to use their phones during the ceremony for any reason. This even includes pictures! The idea is to get people to actually listen to the ceremony and enjoy themselves. Don't worry the photographer will definitely take tons of amazing pictures that can be cherished for years to come (especially if you go with Elaine Gates)!
Everything Donuts:
Donut cakes, donut walls, donut towers, I love it all. This new trend is being used for a variety of reasons, but guests are loving it! Not only are they delicious, they are also being used as a fun decoration. But really, who doesn't like donuts?
To all engaged couples, I wish you completely and eternal happiness. Congratulations!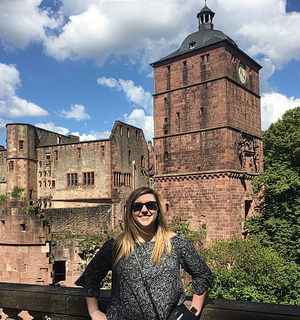 ~Morgan Cunningham
Marketing & Social Media
07.11.18