Favorite Things About Fall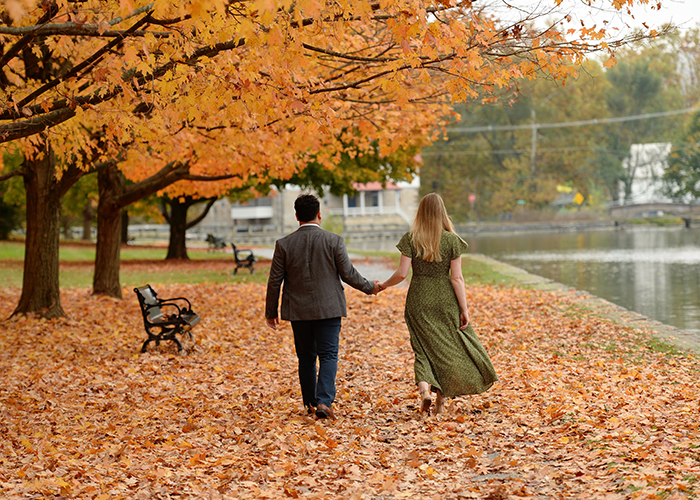 "Would you rather have fall all year round or not at all?"
That may be a tricky question for some but not for me, bring on the year-round fall! Fall is truly just the best season. Here are a few reasons why… 
Who doesn't love jeans, sweaters, flannels, and boots? Fall fashion is unmatched! The best part is that it's the perfect temperature outside so you can wear cute and cozy outfits with layers. My favorite fall trends this year are plaid, leather, shackets, and chelsea boots! 
Do you decorate for fall or Halloween? Fall in Pennsylvania is a whole different kind of perfect. When the leaves start changing and the weather becomes the perfect temperature, I can't help but be thankful to live in an area with a beautiful fall! Highly recommend going on a hike on a sunny day and taking it all in. Bring your camera because we only get these yellow, red, and orange leaves for a small amount of time! 
Are you looking for some fall activities for the family? Shop fall produce at a farmer's market, go to a pumpkin patch or apple picking, find a local fall festival, spend an evening at a winery or brewery, or go to a football game! I recommend Basehore Farm Market, Oktoberfest at SpringGate Vineyard, and Fall Fest at Stony Ridge Park.      
Pumpkin spice latte or apple cider? While I love fall fashion, nature, and activities, the treats are the icing on the cake! No pun intended! Visit your local bakery to pick up a pumpkin roll, pumpkin bread, apple crisp, or apple cider donuts! I recommend The Pennsylvania Bakery, La Bella Sicilia Bakery, and Anna Rose Bakery. 
10.04.21