Holiday Gifts from Elaine Gates Photography
It's the most wonderful time of the year! The holiday season is full of so much joy, family time, beautiful decor, Christmas parties, gift giving, and more. While the holiday season brings so much fun and festivities, finding the perfect gift for everyone can be such a burden. While it's extremely easy to click "add to cart" on Amazon, I thought it would be insightful to share gifts that you can purchase from Elaine Gates Photography this Christmas. I am also offering a discount in honor of Small Business Saturday (see below)!
If you or your relatives have had a past session with Elaine Gates Photography, giving professional prints from the session can be such a sentimental gift. This would be perfect for grandparents or parents who would love to display photos of loved ones in their home. Here are several other gift ideas… 
Gallery Wrapped Canvas
Get a clean gallery look and modern large scale presentation with our custom made canvases. Portraits are printed on fine art canvas and wrapped on a custom made frame. Ready to hang upon arrival, for instant enjoyment.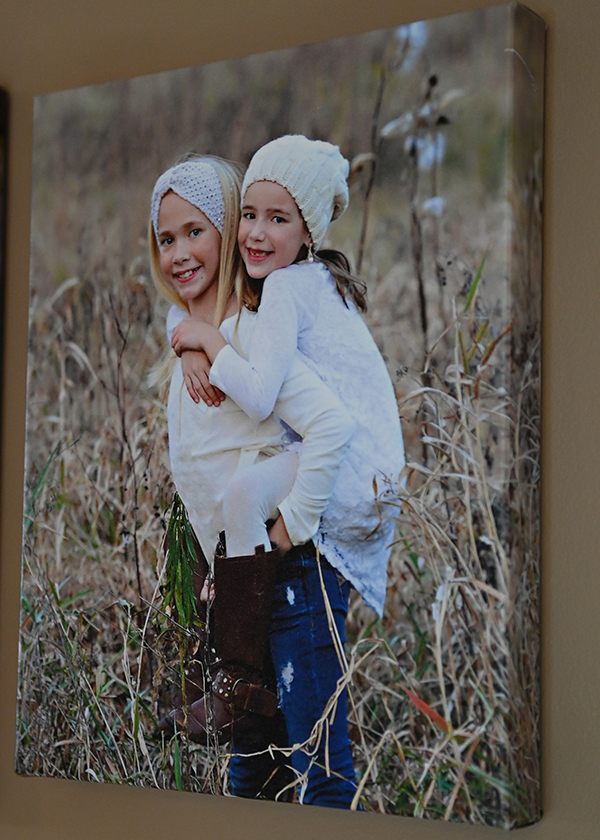 Storyboards 
Storyboards continue to be our most popular product! Create a small piece of art with a Storyboard. You can even order it with a small easel for displaying!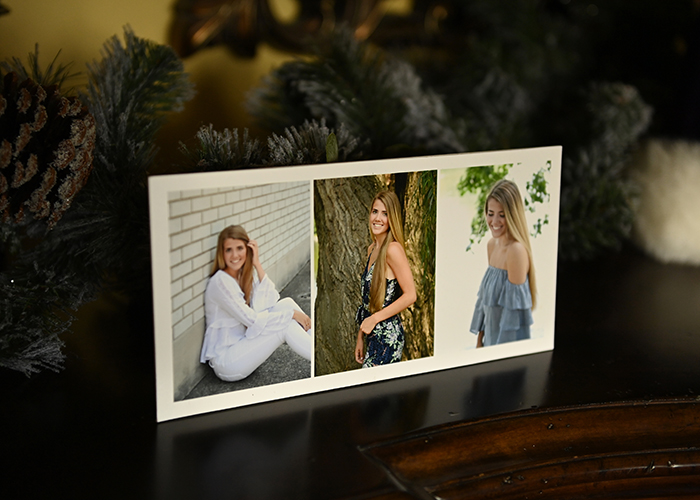 4×4 Image Block Cube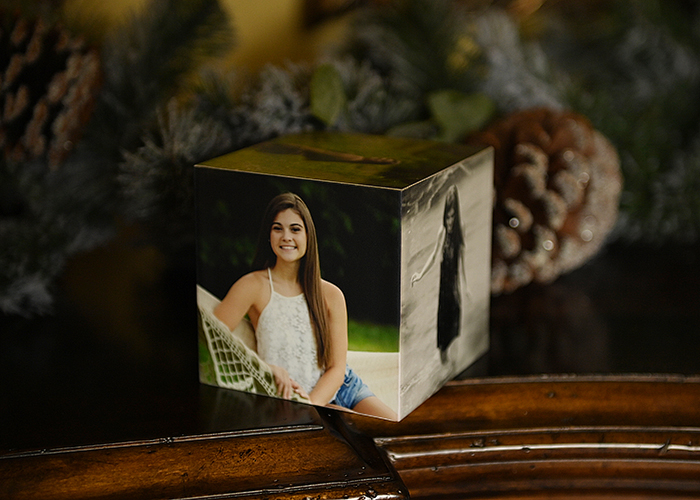 Acrylic Photo Blocks 
Acrylic photo blocks are new this year! They are free standing and perfect for display on a desk, tabletop or shelf. 
Ornament
    Ornaments are a great way to commemorate a "First Christmas Married" or "Baby's First Christmas". Purchase an ornament with a photo from their session so that your loved ones can remember this time in their lives each year when they decorate the tree!    
Instead of giving printed gifts, you could give a session or gift certificate as a present! This can be a special gift for families with new additions, couples with big anniversaries coming up, parents, grandparents, and more! 
It is so important to support small businesses this holiday season and I cannot thank you all enough for another busy year of Elaine Gates Photography! In honor of Small Business Saturday, I will be offering 25% off on all gifted prints from Saturday, November 27th, until Monday, November 29th, with code "EGP25". Also, if you purchase a $100 gift certificate, you will receive an extra $25! Email elaine@elainegates.com to order! Thank you for choosing Elaine Gates Photography!
*Code will not be applicable to initial print packages, such as senior print packages. Code may be used on additional prints and items listed under "gift ideas". Thank you for your support and understanding!
11.22.21