Homecoming 2018 With Taylored For You
Whether you're a freshman or a senior, no event kicks off a new school year like the Homecoming dance! It's about that time to flood the racks or get your online shopping on for the cutest ensemble to complete your fun night out! Lucky for you, Elaine Gates Photography is making your search that much easier! Taylored for You in Mechanicsburg has on-trend dresses and styles that you must go see! Here's are some Elaine and I loved from their boutique!
NECKLINE
A popular trend right now is the square neckline! This look is super flattering and really gives a modern silhouette to all body types! They are extremely chic and look amazing in bold colors paired with dainty accessories! Also, love the tie in the back!    This particular dress is from lulus.com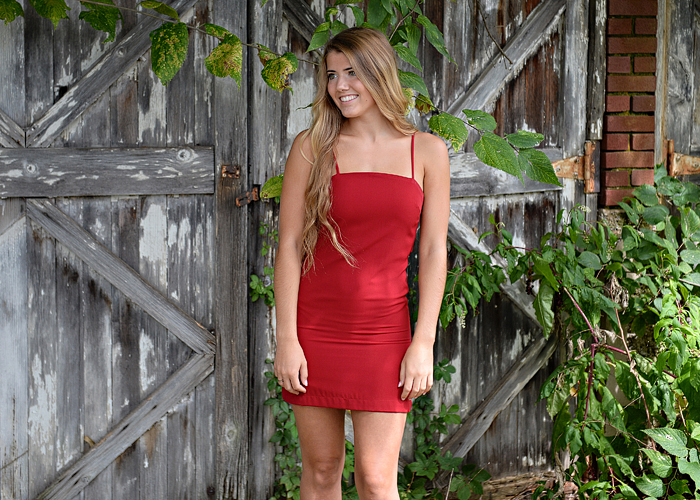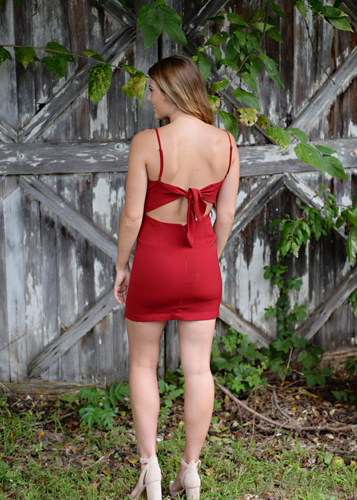 COLOR
Since Homecoming is in the fall, it's the perfect time to break out those pretty maroons, grays, and golds! Maroon is a hot color this year and I expect to see tons of dresses in a pretty maroon option! This V-neck party dress gives off beautiful shades of maroon/merlot and the jeweled accents will definitely turn heads walking into Homecoming!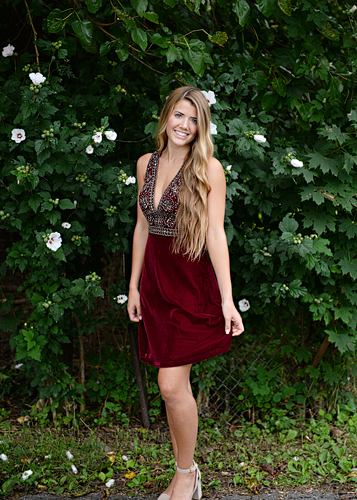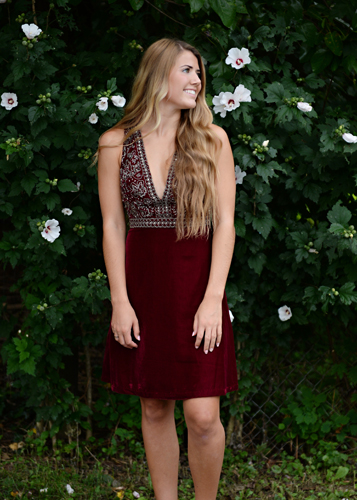 ACCENT
Besides the color and neckline of your dress, let's talk about the accents we are loving right now! Ruffles have been a trend all throughout summer and the trend continues! Ruffles are a perfect girly touch to any dress and we know you will be seeing a ton of them this year! Look out for them when you're shopping around!
SEQUIN
Let's be real, this is one of your few nights of the year to go all out and be as fabulous as possible! With that being said, nothing screams glam like a sparkly sequin dress! This teal ombre sequined dress is Elaine's favorite pick from this session – she loved the open back detail! We also love the gold option too and adore the sleek sequin design!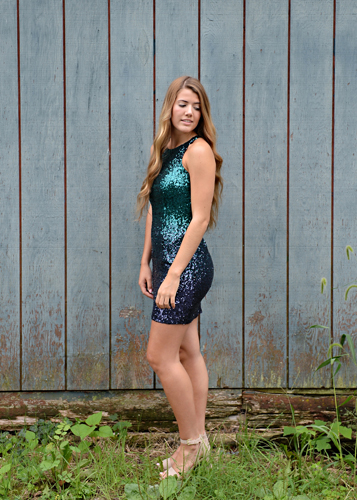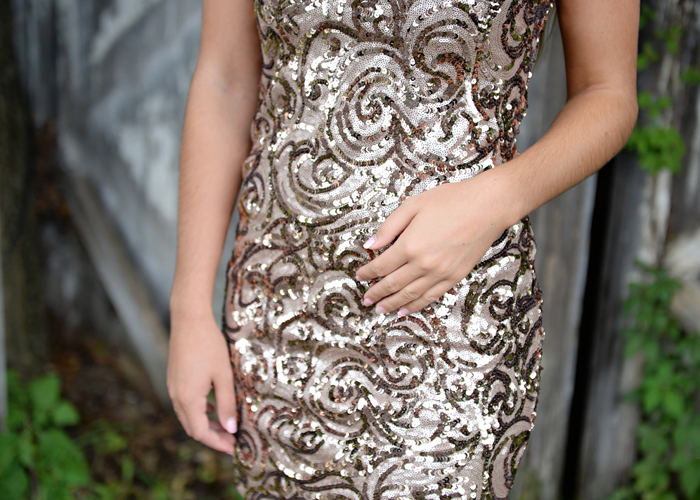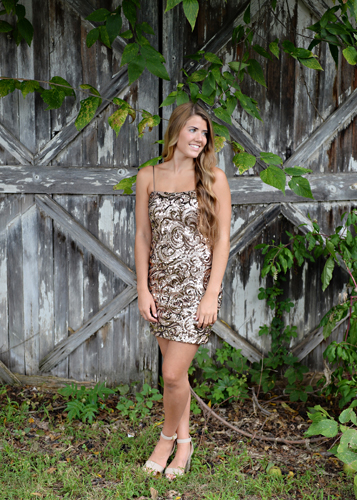 WHERE TO SHOP
There are hundreds of stores with adorable dresses to wear to your next Homecoming dance! Besides Taylored For You, some of my favorite dresses have been found at Bebe, Lulu's, Nordstrom, Hello Molly, Princess Polly, and ASOS! Have fun shopping, I know you will find the perfect dress! I can't wait to see the beautiful looks all of you put together for Homecoming! I hope your dances are full of laughs, fun, awesome pictures and unforgettable moments! Enjoy it! Happy Homecoming!
You can visit Taylored For You at 516 E Main St. Mechanicsburg, PA 17055!
Also, huge 'thank you' to Jensen Haas for being a beautiful model for this post!

09.07.18