How to Plan for Your Engagement Session
Are you newly engaged? First of all, congratulations! I know being a new bride can feel overwhelming so I am writing this article to ease one part of your planning to-do list. One of your first steps as a new bride is booking your photographer and engagement photos! Your engagement pictures may be your first time getting professional photos with your partner, which makes them even more exciting! They'll also likely be the photos that you post on social media for the months leading up to the wedding as well as used for your stationary, such as 'Save The Dates', your guest book, and more! Here are a few tips on what to do before your engagement photo session… 
First, you'll want to choose Elaine Gates Photography and plan a date and time that works for you as well as a backup in case of weather. Once that's set, you can get to planning your dream engagement session with me! 
Since the ring on your hand will be the focal point of some photos, you'll want to get it professionally cleaned so that it's super shiny and radiant! You'll also want to get a manicure too! I know brides always love OPI's "funny bunny" or "bubble bath" colors for a good white or neutral pink. While you're at the salon, you might as well treat yourself to a pedicure too… Why not, right? Next up, be sure to plan your next hair appointment accordingly if you get it colored. Or, you might want to get it professionally blown out or curled for a polished look. 
Now that you'll be looking even more fabulous, be sure to plan your outfits in advance! The last thing you want is to be stressed out the day of the photoshoot about what to wear. Plus, you'll be looking back on these photos for a long time! I always tell couples to plan for 2 outfits, maybe one fancier and one more casual, but it's totally up to you! Wear what you feel most comfortable in. I also recommend coordinating outfit colors, but not necessarily "matching". For example, the bride could wear a floral dress and the groom could wear a solid color that's in the dress. Or, choose complimenting colors and neutrals. This is also a good excuse to go shopping and make your partner come along! 
No matter what you're wearing or how you prepare, your photos will look amazing because it's you and your partner in such an exciting and important part of your lives! Contact me today to start planning your engagement shoot. I'm so excited for all of my newly engaged couples!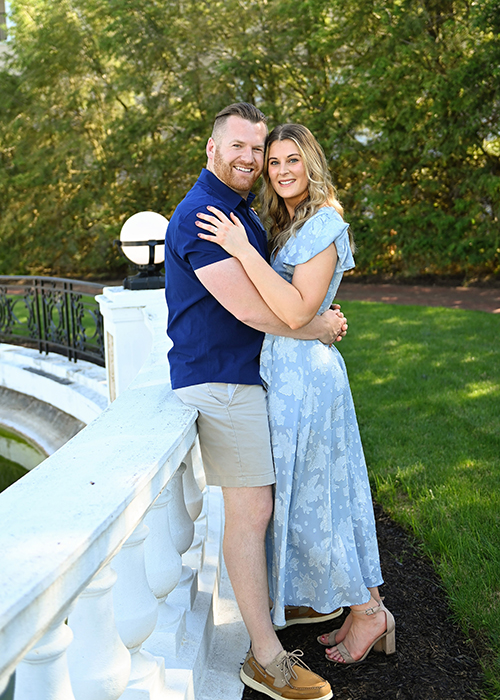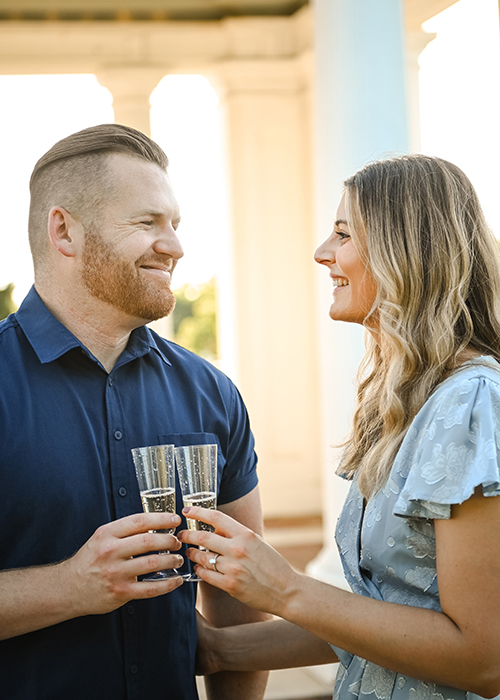 07.29.22