Meaningful Gifts for Everyone on Your List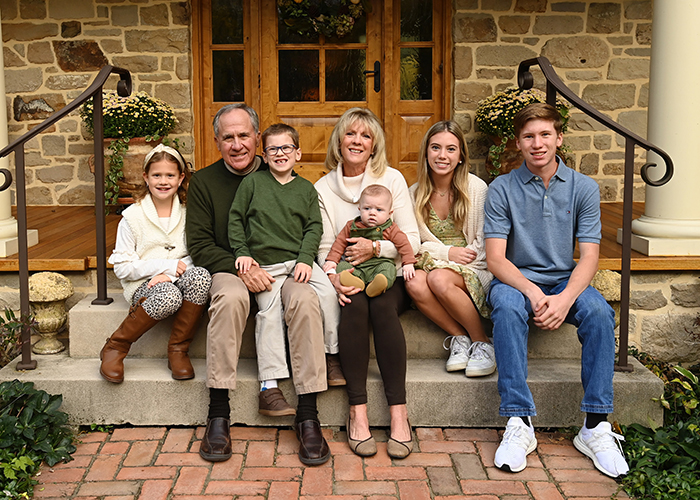 It's that time of year again where everyone races out to big retail stores to find the perfect gifts for everyone on their list… But, the absolute best gifts aren't always found on a shelf or rack! I believe meaningful gifts hold so much more value to a person than their dollar amount. Take a second to think of your favorite gift you've ever received… Was it something after your wedding? After your first baby or first house? A trip or experience? I think the most meaningful gifts are those that bring us back to an important time in our lives that we can look back on for years to come! My job as a photographer is so much fun because I get to be with couples and families during some of the most important times of their lives. Maybe that's why I love personal and sentimental gifts! And, lucky for you, I have tons of ideas! 
FOR GRANDPARENTS
One thing's certain for sweet grandparents, they love their grandbabies! I always recommend giving a family portrait session as a gift because many families only do so every few years. Plus, you can gift prints and albums from that session later on! But, if you already have professional photos, you can give them a nice canvas print, a calendar of photos with everyone's birthdays and anniversaries, or a sweet photo album with notes from each family member! 
FOR NEWLYWEDS
If you have newlyweds in your family that got married this past year, then I have tons of ideas for you! The couple is already wishing they could relive their big day over and over so give them a gift with images from it! You could give them a photo ornament to commemorate their first Christmas as a married couple or prints for their home in pretty frames! You could also give them something personalized with their last name such as a charcuterie board set, a door mat, or a custom sign for their home.   
FOR NEW PARENTS
Being new parents is such an important time in a couples' life! There are so many firsts and life can get pretty busy! The last thing on mom and dad's mind may be planning a newborn portrait session so you can plan it for them! Gift them a photo session to capture all of the newborn snuggles to always look back on. And, let's face it – parents of newborns are tired! You could also give them a spa day or a nice date night with a babysitter (you)! 
FOR YOUR SPOUSE 
I always think an experience is such a fun gift to surprise your spouse or family with! You can plan a trip, a staycation, a cooking/dance class, or any other activity! Plus, then you have something to look forward to and the memories to look back on. 
I hope this list of ideas helps you with your gift search this year! If you're interested in ordering prints from a past session, send me a message! I am also offering a gift card promotion until December 14th! If you buy a $100 gift card, you'll get an extra $25! (Spend $200, get $50, etc.) Contact me if you're interested! I hope you all have the most magical Christmas this year!  
12.05.22