How to Know Which Wedding Photographer is For You?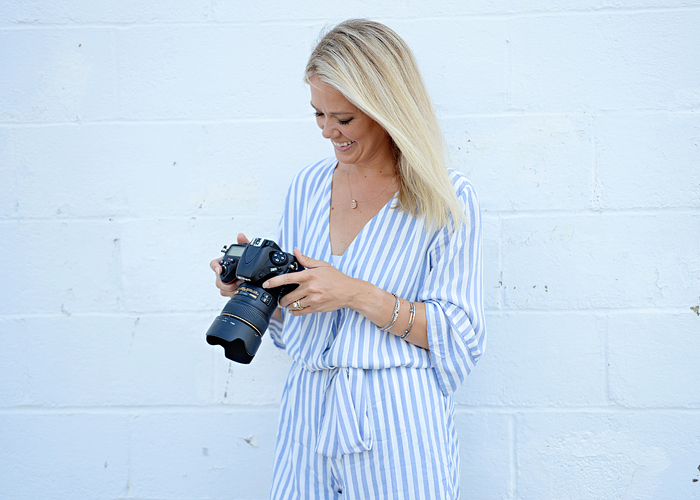 I have to be honest, it has been a really long time since I was a bride! I was married in 2003 before the amazing invention of Pinterest and before any of my friends and family had weddings.
I was flying blind.
To find my vendors I relied heavily on recommendations from my wedding venue and TheKnot.com.
These days there are more wedding photographers than ever which is wonderful because it ensures there is a photographer out there who meets your exact budget, style and needs and all it takes is some research. Don't forget to ask your personal friends, ask vendors you already have booked for their recommendations, and read reviews online.
But before your sit down with a possible wedding photographer candidate, arm yourself with these questions to ensure you pick the right person(s) to meet your needs. There is no one more important than your wedding photographer. I don't say this lightly since I am in the profession. I always tell brides when I sit down with them, that you have to pick a photographer that you feel comfortable around.  They will likely be there for almost the entire day and you need to be able to relax and be yourself. I promise you, if you feel comfortable you will look comfortable. Everyone wants those effortless candids where your photographer captures your happiness on your biggest day.
How long have you been photographing weddings?
How many weddings have you photographed?
Is this your full time job, if not, how do you juggle this with your regular profession?
Whats your personal style?
What does a typical wedding day look like in terms of timeline?
Do you carry backup equipment?
Are you a full service studio? Do you offer wedding albums and prints?
How do you handle a wedding day that runs off schedule
How soon after my wedding will I have proofs and/or my digital files?
Also make sure that if you are meeting with a large company, that you are having a meeting with the photographer who will be photographing your wedding.
When you finally choose your wedding photographer, use them as a resource for other vendors. I always tell my brides I have been to more weddings than any of their friends or family so I am happy to pass along references for vendors they are considering or to offer suggestions.
You only get one wedding day, trust it to professionals.

01.16.19