Signature Poses for Wedding Day Portraits
Imagine it's the morning of your wedding, the flowers have arrived, you and your bridal party are getting finishing touches done, your dress is steamed, you've done every bit of planning you can… And, then you think "I never made a list of poses!" With Elaine Gates Photography, you never have to worry about that! Our team is here to tell you exactly what poses to do to make sure your wedding day portraits are flawless. But if you want to keep a list of your favorite poses, here are some of our go-tos! 
Walking Hand-in-Hand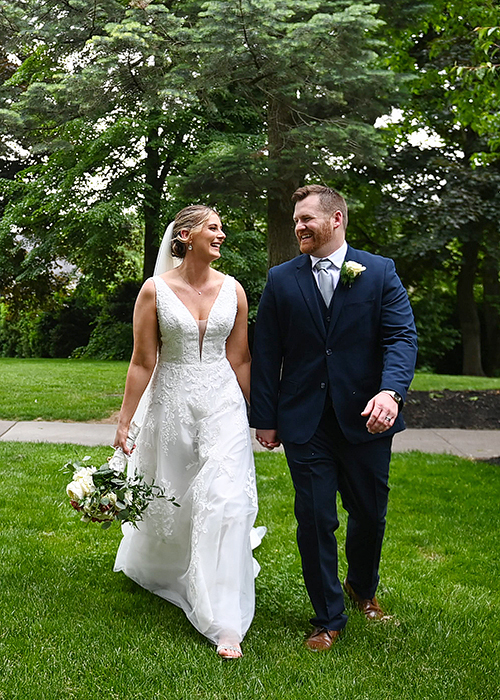 Hold hands and walk slowly while smiling at eachother. Brides, you can just hold your bouquet at your side. This shot is always fun and playful and looks natural on your big day. 
2. The "Dip"
I promise that you'll never dip as many times as you will on your wedding day! It always makes for a great shot. Whether you're halfway down the aisle, at your exit, or on the dance floor, the dip is always iconic!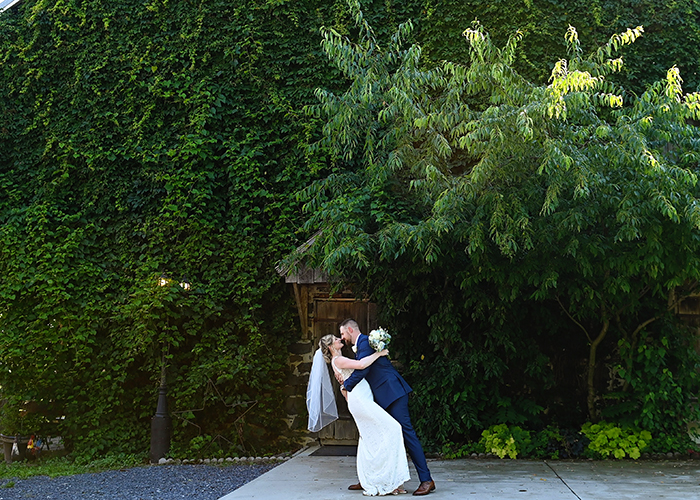 3. Under the Veil Shot
This shot always gives me all of the bridal feels. I love this pose especially if you have a super long cathedral veil. Our team will hold the veil on one side and tell you to kiss, smile, laugh, etc. This makes for a gorgeous wedding portrait.
4. Forehead to Forehead
One of the sweetest and simplest poses! Just smile and giggle and touch your foreheads together. This shot is so cute and intimate.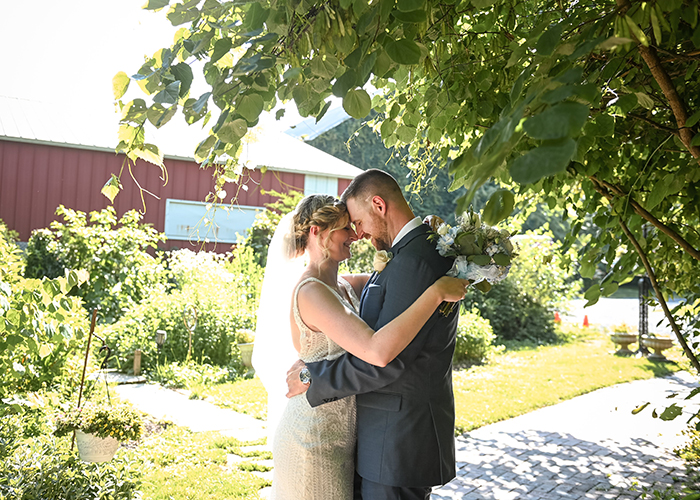 5. Smiling Kiss
I always tell my couples to smile and lean in for a kiss for this adorable "smiling kiss" shot. It is so sweet!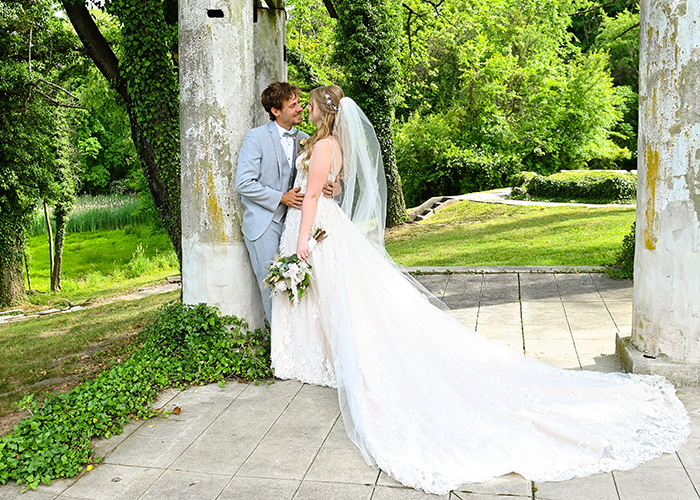 6. Over the Shoulder Bouquet
A moment for the bouquet! Brides, just lean in and hold your bouquet on top of your husband's shoulders. This pose is so bridal and shows off the bouquet for a shot!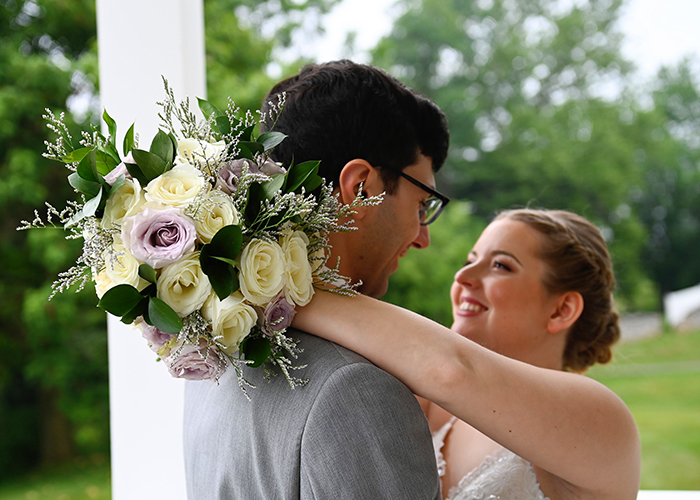 7. The Spin
This one is so playful and always makes for great dress pictures especially if you have a ball gown! Just play around with this one and dance, do a spin, and have fun!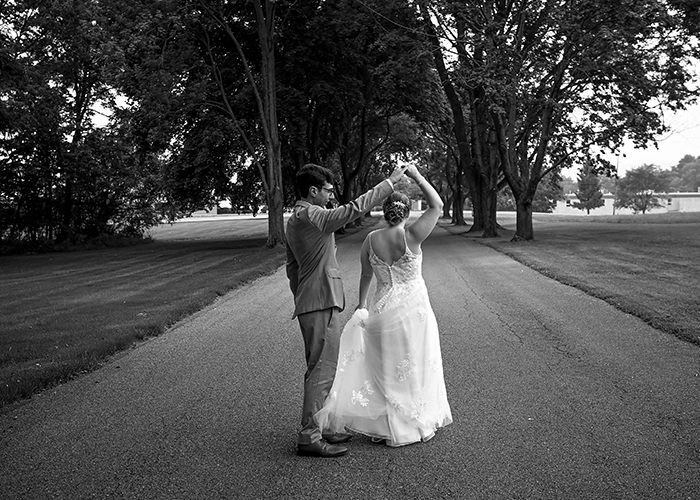 8. Side Arm Hug
This picture is always a classic. Brides, hug your groom's arm and lean in for this shot. I love that it shows the front of the groom's suit. Such a sweet picture for both a zoomed in and out view.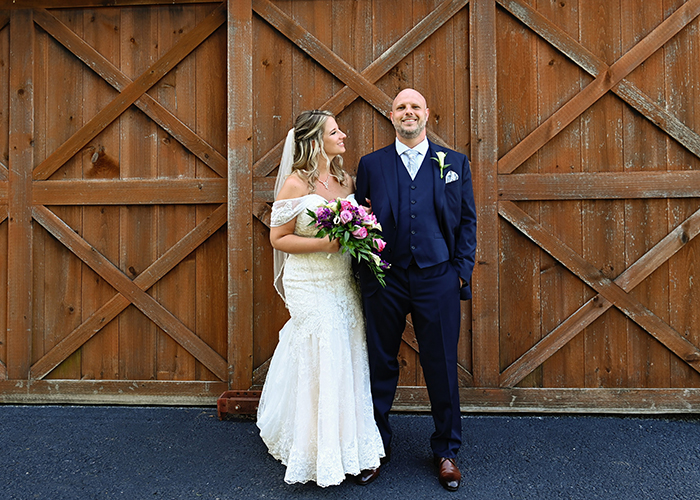 9. Train Shot
You have to show off the train! Couples, walk away slowly from the camera for the perfect train shot! Or, I sometimes like to find a staircase or hill to drape the train down. So beautiful!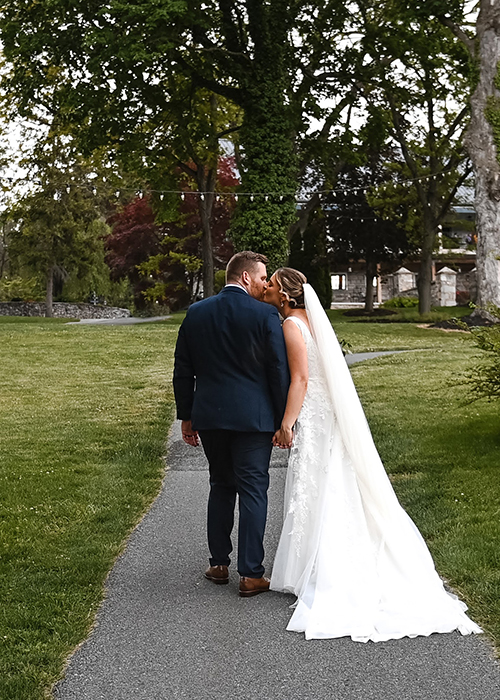 10. Standing Portrait
Of course, you have to have your classic standing portrait in the mix! Brides and grooms, hug in, get close, smile, and take in all of the moments of your big day!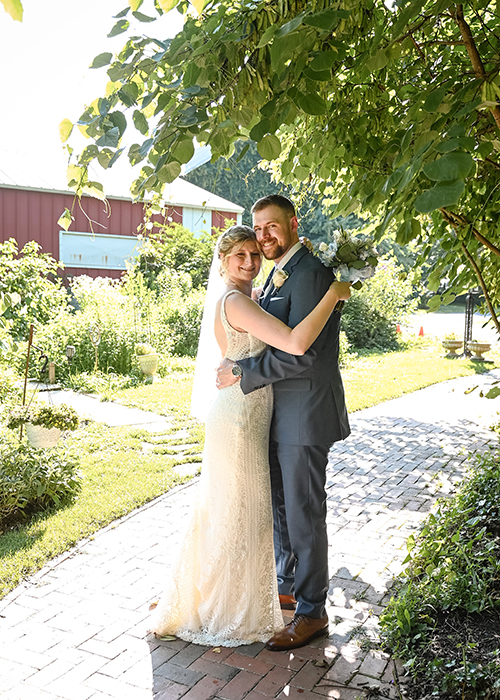 Those are all of my favorites! If you have any others that you love, feel free to send them to me before your wedding day. If you are recently engaged and looking for a photographer for your wedding day, contact Elaine Gates Photography! Let's bring your wedding day dreams to life! 
09.05.23