The Ultimate White Dress Guide 2019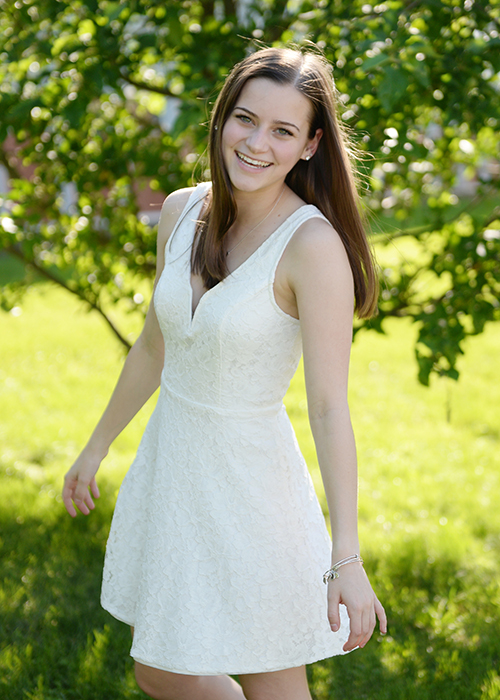 No matter what stage of life you are in, a white dress is probably needed in your closet. High school graduation, sorority initiation, college graduation, bachelorette shenanigans, and the list continues! I also highly recommend including a white dress in your senior portraits. Lucky for you, I've found the trendiest, most stylish white dress pieces for this year!
SHIFT
This style has been in since the '20's! Probably thanks to Audrey Hepburn. You can't go wrong with a shift dress. They are flattering, yet loose enough in the right places to be comfortable for any occasion! They are also for all ages! So buy one for you, your mom, your grandma, anyone! Dress like Audrey and shop these styles…
WRAP
You know who loves a good wrap dress? Everyone! Probably because everyone looks phenomenal in them! They are hands down the most flattering and comfortable dress style! You can dress them up or down for work or play! If you don't already have this style in your closet, shop shop shop! Or just follow these links below…
LACE
Will lace ever go out of style? Heck no! So stock up, honey! I love lace for graduations… Since they are a timeless piece, you could always wear your lace dress again for another occasion down the road. Outfit repeaters are welcome here! (; Here are a few I love!
MIDI
Talk about classy! Midi dresses are all the rave right now and the perfect length for an elegant, sophisticated look. Not to mention, the shape looks flattering on all body types! I have seen adorable midi dresses on Lulu's, Nordstrom, and Express! Check out some of my favorites below!

Tags: #seniorfashion #whattowear, fashion
05.24.19