Transition Your Closet from Summer to Fall
I hate to be the bearer of bad news but, summer is flying by and fall is not far behind. If you're a fashion junkie like me then you have probably been thinking about which fall trends you're going to be stocking up on real soon! Well, give your wallets a break because here are some looks that you can transition from your summer wardrobe to give them that crisp, fall feel as the temperature begins to drop!
Denim skirts seem to always be apart of my favorite looks but don't pack them away too soon! Pair a denim skirt with a chunky cable knit sweater for the perfect casual outfit!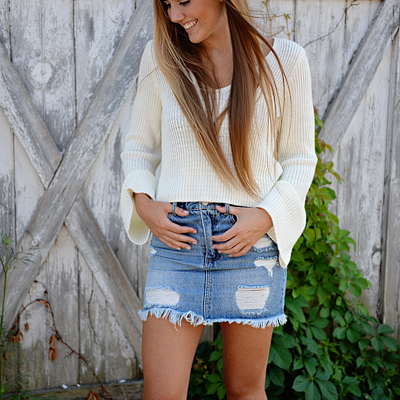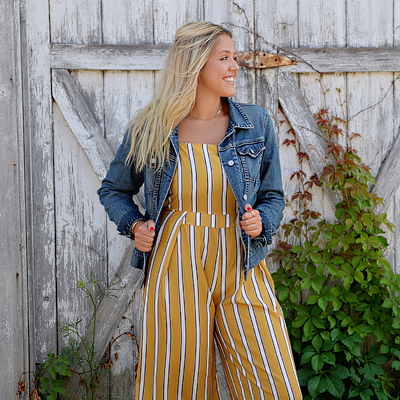 I know you stocked up on tons of jumpsuits and rompers since they were the perfect staple to everyone's closet this summer… And, good news, they're not going anywhere just yet! Pair them with a sleek blazer or denim jacket to carry the style all through the trendy pumpkin patch pictures.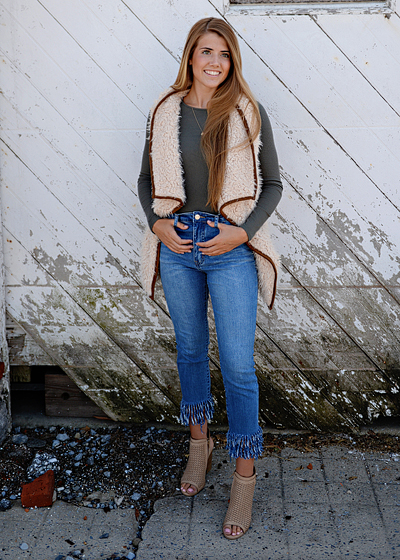 It seems like high-waisted denim shorts are here to stay! But, you can pair those same outfits with a perfect pair of high-waisted jeans to recreate the same look!     
As far as color goes, I have a feeling that your bold red styles will go perfectly with the changing leaves. As well as those chic all white outfits! It's 2018, who says you can't wear white after labor day?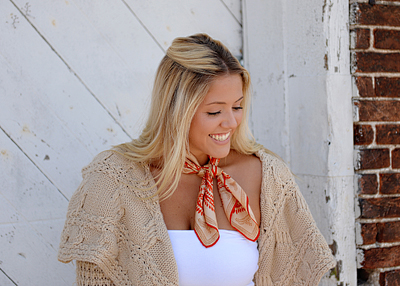 Now onto accessories… Keep your silk neck scarves close by because they are great for a cool night out. Pro tip: tie them on the handle of your leather tote for a pop of fabric.
Fall is one of my favorite seasons because it is the perfect time for fashion. You can wear adorable outfits without worrying about the heat, and it's all about layering with style before you break out your puffy parkas. Grab a pumpkin spice latte and show off your style this fall without breaking the bank.

08.30.18