Wedding Favors Your Guests Will Actually Keep
Weddings are way too expensive to invest in items that will eventually reach the trash (gasp!). I know we love our guests and they love us but who is going to keep a candle in their house with your name blatantly written on it… The key to the perfect wedding favor is choosing something that is practical, discreetly branded, but relatable to you and your fiance. It should be practical because you want it to actually be used in your guests' lives instead of being stuffed in a drawer or thrown out. Stick to discreet branding, like a small engraving our removable tag. The item should also be relatable to you and your fiance as a couple so your guests think of memories with you when they come across it. Here are a few different wedding favors that I would love to be given: 
Everyone has a lost wine opener or wine stopper, right? If you and your fiance are wine lovers then why not contribute to your guest's love affair with wine as well? Add it to the wedding planner's list and get a small engraving put on it!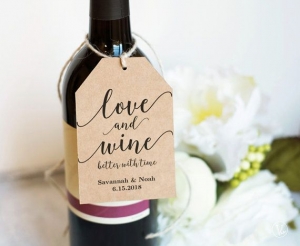 COFFEE PLEASE. 
Was your first date at a coffee shop? Put together a little bag with your favorite shop's coffee beans for your guests! They also might need some caffeine after a night at your wedding!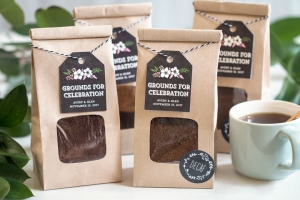 If you love gardening or are having an outdoor wedding, give the gift of nature! Get customized bags with seeds of your favorite plant or tree and encourage your guests to get outdoors! Plus, how cool would it be to visit a friend's house and see a grown tree that they planted after your wedding?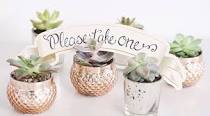 The ideas are endless! The bottom line is that your wedding favor should remind your guests of you and your fiance and the wonderful time they had at your wedding! If you're on the fence of incorporating wedding favors – just do it. You should always thank your guests for taking a day to celebrate YOU! After they have gotten an outfit, made travel plans, and set aside time for you, they deserve a small token of your appreciation!


07.17.19