What to wear: Trendy Denim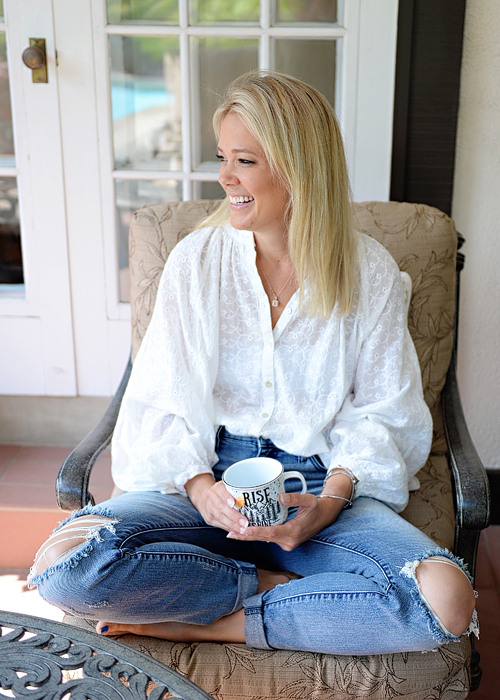 Denim is timeless and will never go out of style. I own enough denim to dress Britney Spears and Justin Timberlake for the red carpet back in the day. The best part about denim is that it is always revolving styles. I have noticed that denim styles that were popular in the 80's and 90's are coming back in the chicest of ways in today's fashion. If you haven't added a new pair of jeans to your closet lately then shop some of my favorites when you're done reading this post!
I'm sure you have noticed that raw hem jeans are in almost every single store! I love this look and the edgy flare it adds to any outfit. Instead of rolling jeans, I think raw hem is very elegant and looks great paired with booties! Look for them next time you're out shopping!
Talk about flattering! I have found my new love for flare jeans! I have seen them in several stores and love how they look paired with a slim fit top and chunky belt. They make your legs look so beautiful and long! Add some funkiness to your closet with these bad boys! Don't knock 'em til you try them!  
Boyfriend and Straight Leg
Basically the sweatpants of the jean world. These are the best for the days you want to look stylish but also be able to walk around all day and be busy. Boyfriend and straight leg jeans are perfectly loose and comfortable for any day! The only difference between them is exactly how loose you want them to be. They look adorable paired with a plain tee and sneakers or a cute top and heels! They are so versatile and I couldn't imagine my closet without them! Once you get a pair, you'll never want to try any other jean!  
Lots of stores are getting creative with their denim and I am loving it! If you are sick of your everyday blue jeans, try a two toned pair! They add some spunk to your outfit and effortlessly make a fashion statement. They also give great dimension to your legs! Sounds like a win-win situation to me!  

12.07.18