Why you shouldn't give your photographer a shot list
Congratulations on your engagement and welcome to the world of wedding planning! On your wedding day, you are going to be faced with decisions, both big and small. From choosing the perfect wedding color palette, to saying, "I do," to finding your dream venue and everything in-between.At times, it may seem like wedding planning is a never-ending climb, but in the end, those little details are all worth it to get the wedding of your dreams.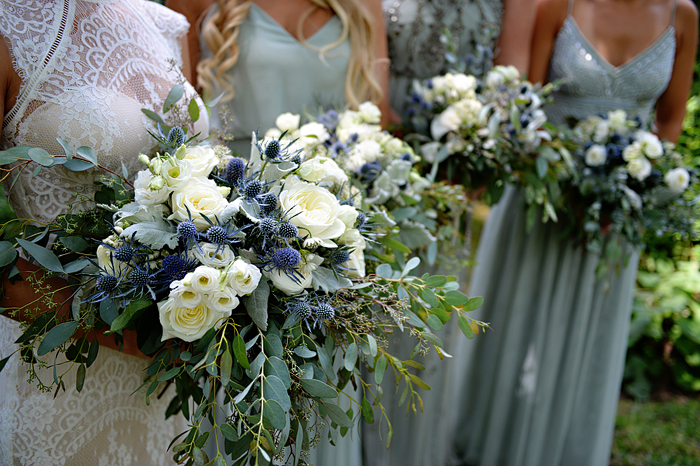 With all of the effort you put into planning your wedding, you are going to want to remember every detail — no matter how big or small! It's your wedding photographer's job to make sure that the pictures of your wedding capture all of the hard work and detail put into your special day.  You want these photos to tell the story of you starting this next chapter of your life!
When it comes to choosing your wedding photographer, make sure you do your research. Meet with potential photographers and go over package options, look at their previous wedding collections, and ask what details they think are important. Once you have found a photographer that matches your style, first celebrate of course, and then make sure you go over the key details of your wedding.
Take the opportunity to discuss with your photographer the venue you will be hosting your wedding at, as well as your reception. If you have the chance, take them to the venue and ask what suggestions they have for getting the best shots on your wedding day. Go over the order of your wedding ceremony with them so they can get a plan for where they need to be at the right time.   
At this point in your wedding planning, you might feel overwhelmed or discouraged. Why plan more than you have to? That's one of the wonderful benefits of having a wedding photographer. They are the professional, so leave the wedding photos planning up to them! Your photographer will have an idea of what you are looking for and will be sure to capture the moments that are going to mean the most.
There are many reasons why you shouldn't give your photographer a shot list. One of those reasons is a shot list prevents the natural and real moments from being photographed. With a shot list, brides are often focused on making sure that they are posed rather than enjoying all the details they have planned for their wedding day. This can make wedding photos look disingenuous or staged. Let your photographer capture the unexpected moments that will best tell the beautiful story of your wedding day.
Shot lists also prevent photographers from being able to do their jobs to the best of their ability. If they are consistently trying to get a specific picture, then they might miss out on photographing some of the most meaningful and genuine moments from your wedding. Let your photographer focus on capturing the moments from your wedding that are organic and real!
Don't be afraid to ask your photographer for a few specific shots, or share some inspiration of other wedding photos that you particularly liked. You have hired your photographer because you trust their ability to make sure your wedding photos are going to be the most beautiful that they can be.
When all of the details of your wedding come together, make sure you take the opportunity to enjoy them. Celebrate your special day with your closest friends and family! Look back on your wedding day through the beautiful and unique photos your wedding photographer was able to capture.
11.14.18